About Us

Mooresville (Indiana) Public Library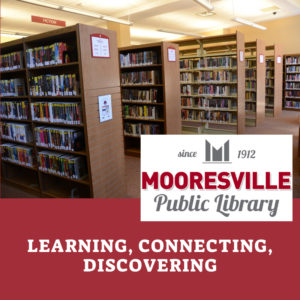 OUR MISSION IS SIMPLE. OUR VISION IS STRONG.
The Mooresville Public Library's mission is to provide library media materials and services that fulfill the professional, civic, and educational needs to Mooresville and Brown Township residents. The library is committed to supporting lifelong learning by serving as a center for self-education.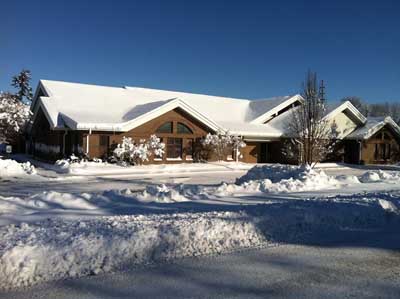 VISION STATEMENT
The vision of the Mooresville Public Library is to serve as a learning and recreational environment, responding to traditional values, literacy and informational needs of our patrons, and to respect the intellectual freedom of the community we serve. The purpose of the MPL is to gather, organize, and make readily available materials in accordance with the policies and mission established by the Library Board of Trustees. The focus of the MPL is to provide equal access to information in multiple formats and through customer service and programming. In addition, the MPL provides a place for interaction, collaboration, consultation, study, and reflection.
LIBRARY POLICIES & PLANS FOR YOUR PERUSAL
Mooresville Public Library is a home for our community. We want your visit with us to be comfortable and productive. To ensure your experience is pleasant, the MPL team asks that you follow the policies set forth below. You're always welcome at MPL, so stop by and stay awhile.
EVERGREEN INDIANA CIRCULATION POLICIES & PROCEDURES
The Mooresville Public Library Board of Trustees meets on the first Monday of each month at 6:00 PM. The regular meetings are held in the Bonita C. Marley Community Room in the library. The public is welcome to attend.
MOORESVILLE PUBLIC LIBRARY STAFF
ADMINISTRATION
Diane Huerkamp, MLS, Executive Director of Library Services (ext. 2221)
Sandra Osborn, MLS, Deputy Director of Library Services (ext. 2227)
Sharon Hicks, Business Manager (ext. 2214)
Virginia Jensen, CLSS, Administrative Assistant to the Executive Director (ext. 2213)
YOUTH SERVICES & LIBRARY PROGRAMS
Job Available, Director of Youth Services (ext. 2216)
Megan Edwards, Teen Outreach Librarian (ext. 2229)
Elizabeth Egler, Youth Services Assistant (ext. 2212)
Emily Fleischer, MLS, Early Literacy Librarian (ext. 2235)
TECHNOLOGY SERVICES
Rex Burton, System/Network Administrator (ext. 2220)
Kathleen Quinton, Technology Assistant
Colin Krauss, Computer Lab Assistant
INFORMATION & TECHNICAL SERVICES (REFERENCE & CATALOGING)
Sandra Osborn, MLS, Deputy Director of Library Services (ext. 2227)
William R. Buckley, Director of Adult Information Services (ext. 2218)
CIRCULATION SERVICES
Sandra Osborn, MLS, Deputy Director of Library Services (ext. 2227)
Lori Becker, Information Specialist
Bev Beikman, Information Specialist
Catherine Fox, Information Specialist
Bob Gilliland, Information Specialist
Laura James, Information Specialist
Molly May, Information Specialist
Joyce Purkhiser, Information Specialist
Rylie Thompson, Adult Services Page
FACILITY MAINTENANCE
Bill Chabra, Facility Custodian (ext. 2242)