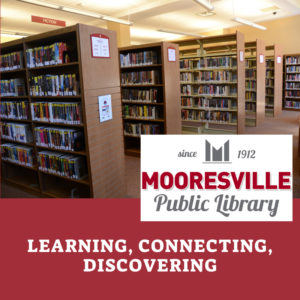 OUR MISSION IS SIMPLE. OUR VISION IS STRONG.

The Mooresville Public Library's mission is to provide library media materials and services that fulfill the professional, civic, and educational needs to Mooresville and Brown Township residents. The library is committed to supporting lifelong learning by serving as a center for self-education.
VISION STATEMENT
The vision of the Mooresville Public Library is to serve as a learning and recreational environment, responding to traditional values, literacy and informational needs of our patrons, and to respect the intellectual freedom of the community we serve. The purpose of the MPL is to gather, organize, and make readily available materials in accordance with the policies and mission established by the Library Board of Trustees. The focus of the MPL is to provide equal access to information in multiple formats and through customer service and programming. In addition, the MPL provides a place for interaction, collaboration, consultation, study, and reflection.