Apply For a Job At MPL

Mooresville (Indiana) Public Library
To apply for a job at Mooresville Public Library, please complete the online application form (scroll down to see below).  NOTE:  The form should only be completed when a job posting appears below.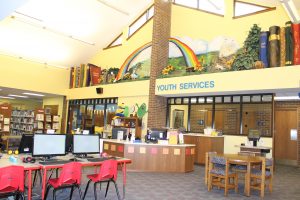 Job Opening: Director of Youth Services & Programs
Mooresville Public Library has a job opening for Director of Youth Services & Programs (full-time).  To learn more, please click the "job vacancy" advertisement (below, right) and the complete job description (below, left).
To apply for this position, please use our online application form (further below).  If you would prefer to send a paper application, please download, print, and complete this application form and send it (via U.S. mail, email, or fax), along with your resume and reference contacts, to Diane Huerkamp, Executive Director, Mooresville Public Library, 220 West Harrison Street, Mooresville, IN 46158.  Fax number:  (317) 831-7383.
Online Job Application Form
When applying for the job(s) posted above (if any), please complete the online job application form (below).  Click the Next button to continue to the next page.  (Please fill-out the form only to apply for available jobs posted on this web page.  We do not retain applications when there are no jobs posted.)