Beyond Books

Mooresville (Indiana) Public Library
The library has much more than just books in our collections. Now you may checkout many different items available on our Beyond Books Display across from the circulation desk. Just take the yellow cards to the circulation desk, and our helpful staff will be happy to retrieve the items for you.
BAKEWARE
Baking Molds & Pans
Mini-heart silicone baking mold.
People-shaped silicone baking mold (24-cavity).
Rosanna Pansino silicone poop swirl treat baking mold (6-cavity).
Various non-stick silicone baking pans.
Cookie Cutters
A-B-C & 1-2-3 cookie cutter sets.
Butterfly cookie cutters.
Christmas cookie cutters.
Easter cookie cutters.
Flower & heart cookie cutters.
Halloween cookie cutters.
Leaf cookie cutters.
Various cookie cutters #1 (set includes 2 right hands, 2 left feet, 2 bones, 1 square, 1 star, 1 circle).
Various cookie cutters #2 (set includes 2 heart, 1 star, 2 apple and 2 four-leaf clover-shaped cookie cutters).
GAMES & TOYS
Assorted games and toys #1 (includes stomp & squeak stilts, 2 sticky catch games, 1 flying ring, 1 squish football, 1 spin 'n skip).
Assorted games and toys #2 (includes 2 lacrosse sticks and 2 lacrosse balls, 1 flying ring, 1 squish football, 1 spin 'n skip).
Badminton, volleyball, disc golf.
Bean-bag toss and Toss-across Paw Patrol.
Board games (Simon, Twister, Heads-up).
Classic lawn darts.
Croquet set (6 player).
Five-game combo: volleyball, badminton, Majik smash, Majik fling, flying disc.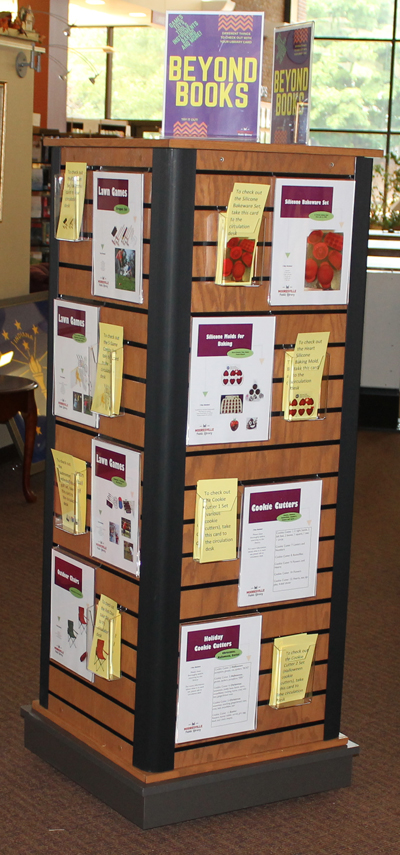 HOUSEHOLD
Bavarian edge [knife sharpener].
MUSICAL INSTRUMENTS
PET CARE
TrueTouch five-finger deshedding glove (pet hair removal).
PORTABLE FURNITURE
TrueLiving outdoors quad chairs.
RAINY DAY
TECHNO-GADGETS
Anker PowerCore 1000 portable device chargers.
Dancing Tiki light.
Micro mechanic : check-engine light diagnostic tool.
Orion StarBlast 4.5 Astro reflector telescope.
StarShower laser light.
VR Box virtual reality glasses.