Mooresville (Indiana) Public Library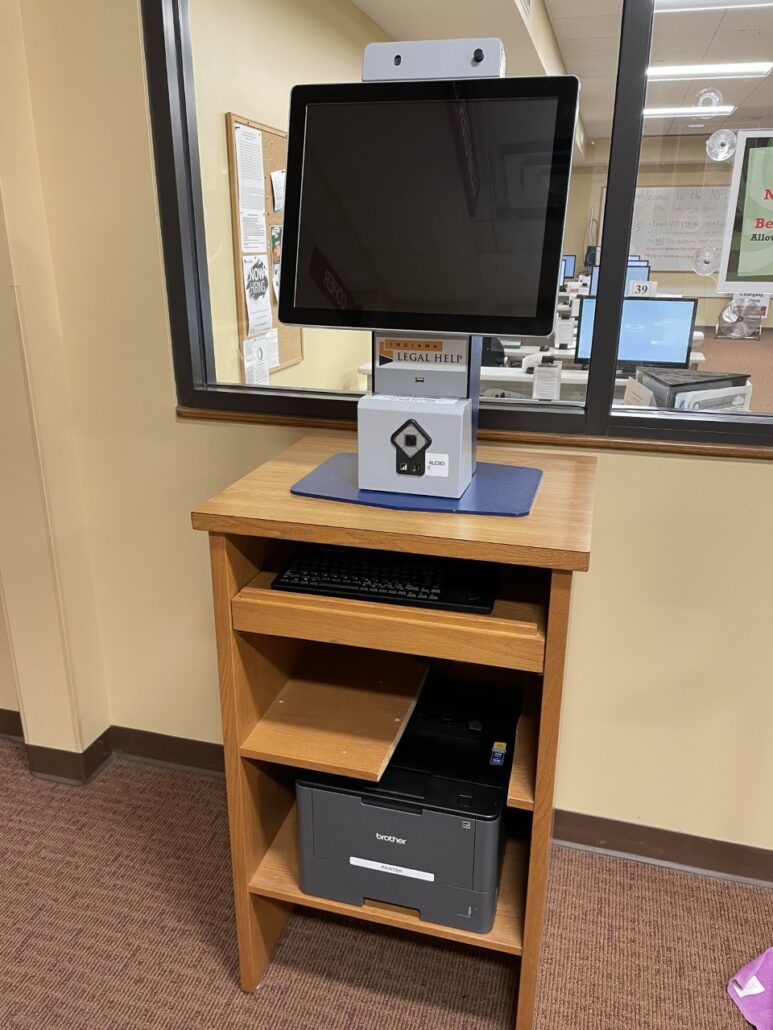 Facing eviction? Need to find legal help? Come visit our Indiana Legal Help Kiosk! The kiosk is available whenever the library is open until 15 minutes before closing (see below). Through the kiosk, you
can connect with legal aid organizations, find free housing-focused legal clinics, and access housing legal information and forms. For housing and other legal needs, you can always check out the legal resources available on the Indiana Legal Help website.
LOCATION:  Kiosk is located outside the library's computer lab.
KIOSK IS AVAILABLE:
Monday-Thursday 9 am-7:45 pm
Friday 9 am-4:45 pm
Saturday 9 am-3:45 pm
Closed Sundays
HOW TO USE THE KIOSK (VIDEOS)
Watch these helpful instructional videos to learn how to use the Indiana Legal Help Kiosk.