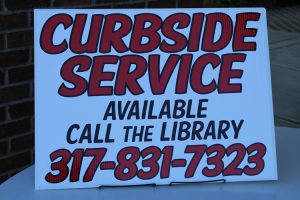 Curbside Service @ MPL
Are you stuck at home? Tired of virtual meetings? If you desire a book to read or watch a DVD of your choice, maybe jam to some music, or browse through a magazine, we have a new service!
Mooresville Public Library is now offering Contact-Free Curbside Service [by appointment].  For more information visit our curbside services page for complete details.
We are still under a Public Health Emergency until June 4, thus the library is still closed to patrons for a couple more weeks, but we invite you to CHECK US out via our contact-free curbside services!