AudioBooks

Mooresville (Indiana) Public Library
OVERDRIVE AUDIOBOOKS FOR DESKTOP COMPUTERS
LIBBY APP (FOR OVERDRIVE) FOR MOBILE DEVICES
Libby is an easier way to get your ebooks and audiobooks. Click the orange button to the right to get the Libby OverDrive App, which you may use to download ebooks and audiobooks from OverDrive using your Evergreen Indiana library card number. Need help? Visit the Libby help FAQ page and the OverDrive Libby help page.
HOOPLA STREAMING AUDIOBOOKS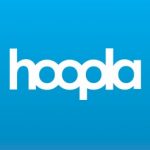 Besides being able to stream or download audiobooks, movies, TV shows, and music using Hoopla, you may also download or stream graphic novels (comic books) and eBooks.