DIGITAL RESOURCESFOR TEENS

Mooresville (Indiana) Public Library
USERNAME: mooresville  |  PASSWORD: login
TeenBookCloud is our middle school AND high school collection which contains over 600 titles! This collection contains a vast array of YA/Teen novels, classics, poetry, short stories, YA/Teen audiobooks , our very popular graphic novels, and world class educational videos from National Geographic. To log-in, click the "get started" button and type-in mooresville as the username, and login as the password.
TumbleBooks' databases are easy to use, and feature unlimited access from home! You can read as many books as you want, when you want, and on any device. There are no check-outs, holds, or bulky downloads. Books are available instantly.
EBOOKS, EMAGS & AUDIOBOOKS
From the Indiana Digital Library, you can download eBooks, eMagazines, and audiobooks 24/7 using the OverDrive Libby App (on mobile devices) or through your web browser (on computers or laptops).  If you're using a web browser to access OverDrive, select your library (Mooresville Public Library) and log-in using your Evergreen Indiana library card number.
Libby is an easier way to get your ebooks, emagazines, and audiobooks.  Download the Libby OverDrive App, which you may use to download ebooks, emagazines, and audiobooks using your Evergreen Indiana library card number (using the Indiana Digital Library website). Need help? Visit the Meet Libby App help page.
How does it work? Click the link to watch the video and learn more.
Once you've downloaded and installed the Libby App on your mobile device, do the following to access e-resources:
Open the Libby App on your mobile device.
Under "Your Libraries," touch ADD LIBRARY.
In the search line "Library Name, City," type Mooresville and touch the green search button (it has a magnifying glass icon).
Under "Matching Libraries," scroll down until you find "Indiana Digital Library — Mooresville Public Library, 220 West Harrison Street, Mooresville, Indiana, USA" and touch that listing.  (Don't confuse with the library listing for Mooresville, North Carolina!)
Touch "Sign in With My Card," then type your Evergreen Indiana library card barcode (begins with 27323…)
You'll only need to "add library" once, and thereafter, whenever you open your Libby App, it will take you straight to the Indiana Digital Library for MPL.
KANOPY (STREAMING MOVIES)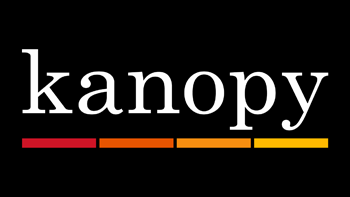 We have a new film-streaming service available. Kanopy contains approximately 30,000 films, focusing on documentaries, classic/independent films, foreign films, rare and hard-to-find titles. They have films from the Criterion Collection, PBS, The Great Courses, Kino Lorber, The Orchard, and on and on … Kanopy also has about 1,500 kids' movies available.
You may also download the app on whatever device you own and sign up there. You will be asked to provide an email and create a password. They will send you a verification email. Click on that, and then provide your library card number to log in. You'll then be able to browse the collection. To access the kids' films, click "KIDS" in the upper right hand corner. After signing up, users will log in with their email and password. No PIN is needed.
Please watch this video to learn how to use Kanopy:
Book Connections emphasizes Homework Help, Homeschool Support, and Reader's Advisory for teens, families and children.  Click the buttons below to begin.
Mooresville Public Library has paid access to Book Connections — a collection of 174,000+ digital materials about books for children and teens. This service includes a reader's advisory tool, resources for homework help and homeschool support, summer reading and diverse book selections, and more.
Professional & Adult Access
Enter your work email, click 'Sign In,' and follow the prompts.

Note

:  This access also works for TeachingBooks. You don't need separate logins.
Access for Readers Under Age 18
Go to BookConnections.org
Click 'Sign In' and enter your library card and state
TeachingBooks access
 Professionals/Educators go to TeachingBooks.net/login and enter their work email.
 Students go to use the following credentials for anonymous access:

Username: MPL-IN
Password: MPL-IN