Digital Resources for Kids

Mooresville (Indiana) Public Library
AT-HOME ACTIVITIES (During COVID-19)
During the COVID-19 pandemic, there are lots of fun activities you may do at home!
Excited about eBooks? Try one of our three online services to access fun books for kids! All you need is an internet connection. You don't even have to download the books onto your device. Just follow the directions to log on, choose your title, and start reading! No library card? No problem.
Sebco Books provides instant access to a great collection of nonfiction books for kids that covers topics like American presidents, animals, countries, and more!
Use the following login information:
School login: mooresville
Password: BOOKS
Student ID number: 123
Connect instantly to a great collection of nonfiction books that covers topics like American presidents, animals, countries, and more! There is nothing to download and users do need their library cards! Try the new Sebco books today! We have eBooks for kids!
TumbleBook Library - TumbleBooks of the Day
TumbleBook Library is a grades K-6 children's ebook database.
Username: Mooresville
Password: libra
Click the following link to watch a video showing how to use TumbleBook Library: TumbleBook Library – Picture Books and Kids Videos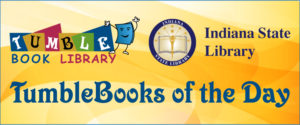 TumbleBooks of the Day provide FREE TumbleBooks you may read on a daily basis.
TumbleBookCloud Junior (grades 3-8) contains early reader chapter books, children's classics, graphic novels, children's audio books and new National Geographic videos – many of which are paired with our e-books. Over 600 titles available.
Username: mooresville2
Password: login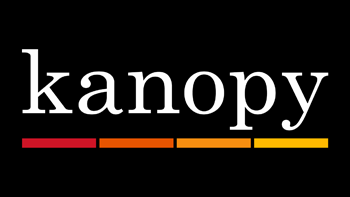 STREAMING MOVIES (KANOPY)
We have a new film-streaming service available. Kanopy has about 1,500 kids' movies available.
Click the logo below to sign-up.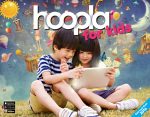 STREAMING MOVIES, TV SHOWS, MUSIC (HOOPLA)
Enjoy audiobooks, ebooks, graphic novels/comic books, television, music and movies on their computers/laptops (or download the same content to many smartphones and tablets) from www.hoopladigital.com for FREE! Just click the KIDS link at the top of the app to get started.
MORE DIGITAL BOOKS & RESOURCES FOR FAMILIES, KIDS & TEENS
Book Connections emphasizes Homework Help, Homeschool Support, and Reader's Advisory for children, families and teens.  Click the buttons below to begin.
Mooresville Public Library has paid access to Book Connections — a collection of 174,000+ digital materials about books for children and teens. This service includes a reader's advisory tool, resources for homework help and homeschool support, summer reading and diverse book selections, and more.
Professional & Adult Access
Enter your work email, click 'Sign In,' and follow the prompts.

Note

:  This access also works for TeachingBooks. You don't need separate logins.
Access for Readers Under Age 18
Go to BookConnections.org
Click 'Sign In' and enter your library card and state
TeachingBooks access
 Professionals/Educators go to TeachingBooks.net/login and enter their work email.
 Students use the following credentials for anonymous access:

Username: MPL-IN
Password: MPL-IN